Noelani Arista Dissertation Help
Noelani M. Arista
Assistant Professor
Hawaiʻi, 19th Century America, Pacific World
Office: Sakamaki B206
Phone: (808) 956-6767
Email: arista@hawaii.edu
BA, MA University of Hawaiʻi at Mānoa, 1996, 1998; PhD Brandeis, 2009
He kupa au no Honolulu, he kākau moʻolelo ʻōiwi a he Hawaiʻiʻimiloa.
---
Background
Noelani Arista was born in Honolulu and educated at the University of Hawaiʻi at Mānoa and Brandeis University. She received training in Hawaiian oli, orature and literature from Kumu Manuhaʻokalani Gay, Pōmaikaʻi Gaui, John Keola Lake, Rubellite Kawena Johnson and John Charlot. Her Kumu ʻōlelo Hawaiʻi include: Hauʻoli Victorino, Malia Melemaʻi, Puakea Nogelmeier, Kalani Makekau-Whittaker, Hauʻoli Akaka, Kalani Akana, Lalepa Koga and Kaleikoa Kaʻeo. Arista has received further training in Hawaiian language, history and literature by working on projects and performances to benefit the community, with Kumu Sam Ohukaniohiʻa Gon, Kathryn Māhealani Wong, Edith McKinzie, Jeffrey Kapali Lyon and Kale Langlas.
Noelani Arista is a Historian of Hawaiʻi and the U.S. Her research interests include Hawaiian governance and law, Hawaiian intellectual history, Historiography of Hawaiʻi, Colonialism and missionization, Native language archives and translation. Her work as a historian seeks to engage the "archives" of Hawaiian language source materials, (the largest indigenous language archive in the U.S.) making primary materials available in Hawaiian and English–in order to write better history. To this end she is working to develop digital humanities projects focused on the kanikau (Hawaiian laments), Hawaiian governance, and a public project that focuses on understanding "aloha" through mele which began as popular facebook group called 365 days of aloha.
Noelani Arista's dissertation, "Histories of Unequal Measure: Euro-American Encounters With Hawaiian Governance and Law, 1796-1827," won the Society of American Historians Allan Nevins Prize, for the best dissertation written on an American Subject. Her work on Hawaiian-U.S. History has been supported by generous fellowships from Dartmouth College, The University of Pennsylvania (UPENN), The McNeil Center for Early American Studies, The Woodrow-Wilson National Fellowship Foundation, The Mellon Foundation, and the Kohala Center. Arista has served as a member of the Hawaiian Historical Society (2011-2013) and is trustee on the board of the Weetumuw Wôpanâak Charter School working to oepn the first Wôpanâak immersion school.
Social Media
@Noeolali
365 Days of Aloha
Podcasts
Design Talk Hawaiʻi
Hawaiian Research Links
Hawaiian Newpapers and other sources
Hawaiian Dictionary
Hawaiian Historical Society Library
Digital Humanities at UH Mānoa
Hawaiian Mission Children's Society Library and Archives
Publications
Monographs
Histories of Unequal Measure: Euro-American Encounters with Hawaiian Governance and Law, 1796-1827. University of Pennsylvania Press, 2016 (forthcoming).
Articles
Ka Waihona Palapala Manaleo: Research in a Time of Plenty. Colonialism and Ignoring the Hawaiian Language Archive." Indigenous Textual Cultures. Duke University Press. (2016) (Forthcoming.)
"Davida Malo He Mo'olelo Hawai'i: Davida Malo, Hawaiian Historian, A Hawaiian Life." Introduction to Ka Moolelo Hawaii, Universtiy of Hawaiʻi Press. (2016) (forthcoming).
"Captive Women in Paradise, 1796-1826: The Kapu on Prostitution in Hawaiian Historical Legal Context." American Indian Culture and Research Journal 35, no. 4 (2011).
I ka moʻolelo nō ke ola: In History There is Life." Anglistica – Special Issue on Maintaining Hawaiian Sovereignty 14, no. 2 (2010).
"Navigating Uncharted Oceans of Meaning: Kaona as Historical and Interpretive Method." PMLA 125, no. 3 (May 2010).
"Listening to Leoiki: Engaging Sources in Hawaiian History." Biography: An Interdisciplinary Quarterly 32, no. 1 (Winter 2009).
Foreword to Kepelino's Traditions of Hawaiʻi, edited by Martha Beckwith. Honolulu: Bishop Museum Press, 2007.
Study: Brandeis PhD in History program among most prestigious
The program is among the best at producing tenure-track faculty
By Jarret BencksJune 4, 2015
Though small in size, the Brandeis PhD in History program has quite the scholarly stature.
A study published in Scientific Advances in February ranked the program as the 8th-most prestigious in the country. To determine the rankings, the study analyzed data on the education of tenure-track and tenured faculty at 461 colleges and universities in North America.
What is it about the program that makes it so good at producing tenure-track faculty? Former students of the program and current faculty offered a few reasons.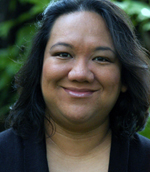 Noelani Arista
Award-winning dissertations
Over the last 12 years, three Brandeis PhD recipients have won the Society of American Historians' Nevins Prize, which annually recognizes the best-written doctoral dissertation on an American subject.
The most recent winner is Noelani Arista PhD '09, who won the award for her dissertation, "Histories of Unequal Measure: Euro-American Encounters with Hawaiian Governance and Law, 1793-1827." Arista came to Brandeis without an educational background in history, but the faculty in the program saw her potential, she said. She's now an assistant professor at the University of Hawaii.
"They saw something they could cultivate into a historian," she said. "It was an amazing opportunity and I'm still trying to pay it back."
She joins two other Brandeis Crown Fellow winners: Jeff Wiltse, PhD'02, won in 2003, and Jessica Lepler, PhD'07, in 2008.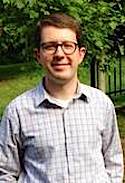 Lincoln Mullen
Lincoln Mullen, now an assistant professor in the history department at George Mason University, is working to turn his dissertation, "The Varieties of Religious Conversion: The Origins of Religious Choice in the United States," into a book.
The program's reputation for strong dissertations is a product of encouragement to have dissertation address big issues, along with the latitude provided to candidates in the program, Mullen said. Although the program did not have direct support in digital history, it was willing to encourage and fund digital work, which became Mullen's expertise.
"I think there is an opportunity inside the PhD program to take history in a direction that even the department itself isn't prepared to," he said.
Small program = close relationships and latitude
The Brandeis History PhD program is small compared to many other prestigious History programs – most programs in the top 10 of the "Scientific Advances" study are two or three times larger.  This small size helps to create a collegial atmosphere, both among students, and between faculty and students.  Arista said she still stays in touch regularly with her faculty advisor, despite finishing the program five years ago.
Simon Rabinovitch
"That's not part of their job description," she said. Brandeis faculty "go above and beyond."
Simon Rabinovitch, who is now an assistant professor in the Department of History at Boston University, said the Brandeis History department's small size is conducive to a collaborative atmosphere.
"It's a very supportive environment because it is small," he said. "Working relationships developed between students, and between students and professors who took a vested interest in the success of their students."
Department chair David Engerman said that program faculty encourage students to find their own paths rather than pursue the same expertise faculty hold.
"Our faculty members want students who are ready to think and act independently instead of falling into the work of the faculty or their interests," he said.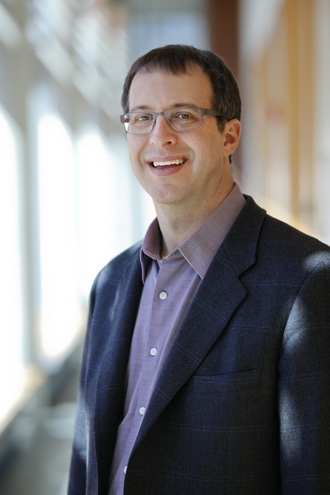 David Engerman
Equal funding fosters collegial attitudes
All doctoral students in the program receive Irving and Rose Crown Fellowships, providing them with generous and equal funding.
This helps to create a collegial, collaborative atmosphere, according to Govind Sreenivasan, associate professor of History and director of graduate studies in the history department.
"All doctoral students are treated absolutely equally, they have the same obligations and the same funding," he said. "I think that's really important for building a genuine, human community in the graduate program."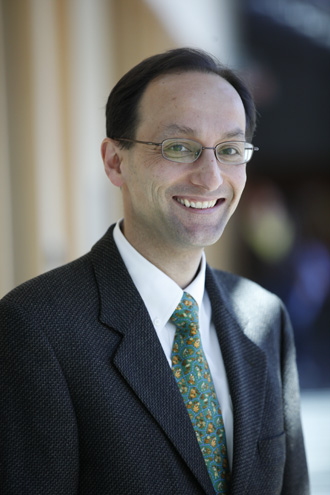 Govind Sreenivasan
Faculty and alumni prestige
The program has a long history of distinguished faculty. Pulitzer prize winner David Hackett Fischer has been with the program from the very beginning, when it was founded, with a generous gift, since renewed and expanded, from the Crown Foundation, as the Irving and Rose Crown School of Graduate Studies in American Civilization in 1969. Other current and past faculty have received MacArthur and Guggenheim fellowships, numerous book awards and other recognitions.
The lengthy list of accomplished alumni includes Alan Taylor PhD '86, who has won the Pulitzer Prize twice, including in 1996 for "William Cooper's Town: Power and Persuasion on the Frontier of the Early American Republic," which also won the Bancroft Award. Brandeis graduates are on the faculty of major American universities, including Harvard (Nancy Cott PhD '74), Princeton (Hendrik Hartog, PhD '82), Amherst (Hilary Moss, PhD '04 , and the University of Michigan (William Novak, PhD '91).
Engerman said renowned faculty and alumni help create a cycle of quality students and new faculty.
"Strong graduate students help us recruit strong faculty," he said. "Junior faculty have always been excited to work for our students. And then strong faculty help us recruit strong students."
Categories: Alumni, Humanities and Social Sciences, Research, Student Life
Return to the BrandeisNOW homepage